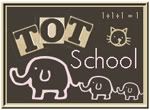 Lauren is 37 months old. Her objectives this week were:
fine motor control: crumpling paper, gluing, using tweezers, pouring
observing seasonal changes
sorting pictures by season
identifying pictures as the same or different
putting together puzzles
Here are some of the things she did this week:

We read
Corn: On and Off the Cob
by Alan Fowler. I provided Lauren with an ear of Indian corn, a magnifying glass, tweezers, and a cup. Lauren could examine the corn with the magnifying glass or use the tweezers to pluck kernels. Kernel plucking was very challenging for Lauren but her five year old sister
loved
this tray. After a few rows of kernels were removed the plucking was much easier.
Last week Lauren cut strips of fall colored paper for one of her tot trays. This week she glued the clippings onto this Indian corn craft. I got this idea from
My Montessori Journey
.
Popcorn kernels were an interesting material for dry pouring. They made a very pleasing sound as they poured and it was easy for Lauren to pick up any kernels that did not pour into the cup. That cute little glass pitcher was $1 at the thrift store!
We revisited our neighbors' fruitless pear tree to see how it has changed since September.
Lauren then created a project to represent the pear tree in the fall. She crumpled red and green tissue paper squares and glued them to a construction paper tree.
The front of a greeting card made an inexpensive seasonal puzzle.
Lauren sorted
pictures of summer and fall clothes
. This is a free download from
Montessori for Everyone.

I read the simple, non-fiction book,
Scarecrows
, by Lola M. Schaefer and then we did a few scarecrow activities. In this activity Lauren chose a scarecrow picture and then used the parts to recreate the scarecrow. I downloaded this from
Kidssoup
.
Here is another fun activity that I printed from Kidssoup. Lauren needed to pay close attention to detail to find the matching scarecrows.
This is another Kidssoup download. She matched to leaf to the leaf's shape.
She used our turkey stamp with the playdough.
For more Tot School fun visit
1+1+1=1
.